Company
Graham Lea Architecture is an architectural design firm based in the centre of Lancashire covering the whole of the North West.
We take pride in creating exceptional residential and commercial buildings, ranging from contemporary home extensions to innovative commercial developments.
Our greatest skill lies in helping our clients explore their design needs and visualising their desires for each project. Identifying every small but important detail is key to the success of our projects. We use this information to provide imaginative, creative and stylish design solutions that bring our clients' architectural needs and aspirations to life.
Architecture Preston
Graham Lea Architecture is based in Preston. The city has a wealth of historical architecture to admire and draw inspiration from. It has excellent transport links with other towns and cities throughout the North West, making it a central location for undertaking work throughout the Lancashire region and beyond.
Team
Graham Lea BA (Hons) Dip Arch 
Graham founded Graham Lea Architecture in 2011 in Preston. Graham is qualified to postgraduate level in Architecture and has been an architectural designer for over 10 years.
After graduating with a degree in Architecture from the University of Lincoln, Graham began his architectural career as a draftsman for United Utilities. He then moved to Michael Rayner Associates Architects where his involvement in architect's projects varied from preparing drawings to full contact administration.  After embarking on his postgraduate architecture studies he worked at Anderton Gables as a Senior Architectural Designer where he was involved with a number of projects. whilst there he took the lead in delivering a £5,000,000 architectural project of a 75 bed nursing home in Blackpool. Using the experience gained he subsequently set up his own architectural business working on both private and commercial projects.
Graham is skilled in finding creative, pragmatic solutions driven by a careful understanding of the client's requirements and the unique possibilities of each project. He has an exceptional ability to communicate ideas to a broad range of people, and win the widespread support necessary for the development of small-scale, complex projects.
www.uk.linkedin.com/pub/graham-lea/27/390/145
John Lewis BSc (Hons) – Architectural Assistant
John joined the team in September 2019 after graduating from RIBA Part 1 Scheme at the University of Central Lancashire with a First Class Honors degree in Architecture. John is passionate about architecture and is working towards becoming a fully chartered architect. 
Rob Tyrer BSc (Hons) – Graduate Building Surveyor
Rob graduated from the University of Central Lancashire in 2019 with a degree in Building surveying and subsequently joined the team in the summer after his graduation, bringing hands on on-site experience and great project management skills. Rob is currently working towards his RICS Chartership.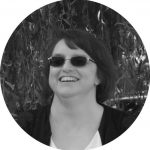 Susan Lees – Office Administration
Susan joined the team in 2017 and has been looking after everything admin ever since. With qualifications in business administration and Microsoft office she makes sure everything runs smoothly allowing us to provide the best service we can. Having worked for a multinational nuclear energy company and within the civil service, Susan now works is a member of the UK Association of Virtual Assistants.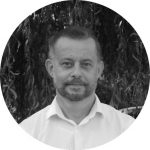 David Alcock MRICS-  Disability Expert and Chartered Building Surveyor
Our Associate and consultant David Alcock works closely with us (next door!) providing a wide range of technical knowledge and industry experience. A chartered building surveyor, David offers a wide range of architectural services specialising in disability adaptations.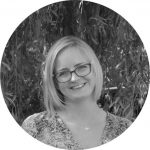 Michelle Pye BSc (Hons) –  Building Surveyor
Michelle is an experienced building surveyor who works alongside the practice with over 15 years in the industry. With expertise in Facilities Management, Project Management, Cost Management and compliance she provides a wide range of services such as project management, condition surveys, dilapidation surveys ,  cleaning, legionella control, fire protection management, reactive and planned maintenance, lift maintenance, waste management and much more.
Phil Robinson – Senior Technician
Phil has been a critical part of the team since 2017 and has over 40 years worth of quality experience in the construction industry. After spending many years working for major housing developers on several high profile projects in the UK and abroad, Phil has acquired a high level of technical know how and drafting ability.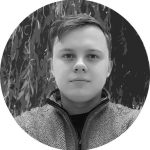 Andrew Winbow (Hons) – Architectural Assistant
Andrew joined the team in September 2018 after graduating from RIBA Part 1 Scheme at the University of Central Lancashire with an Honors Degree-Upper Second in Architecture. Andrew also works with a large housing developer giving him key insights and critical knowledge into the world of development.